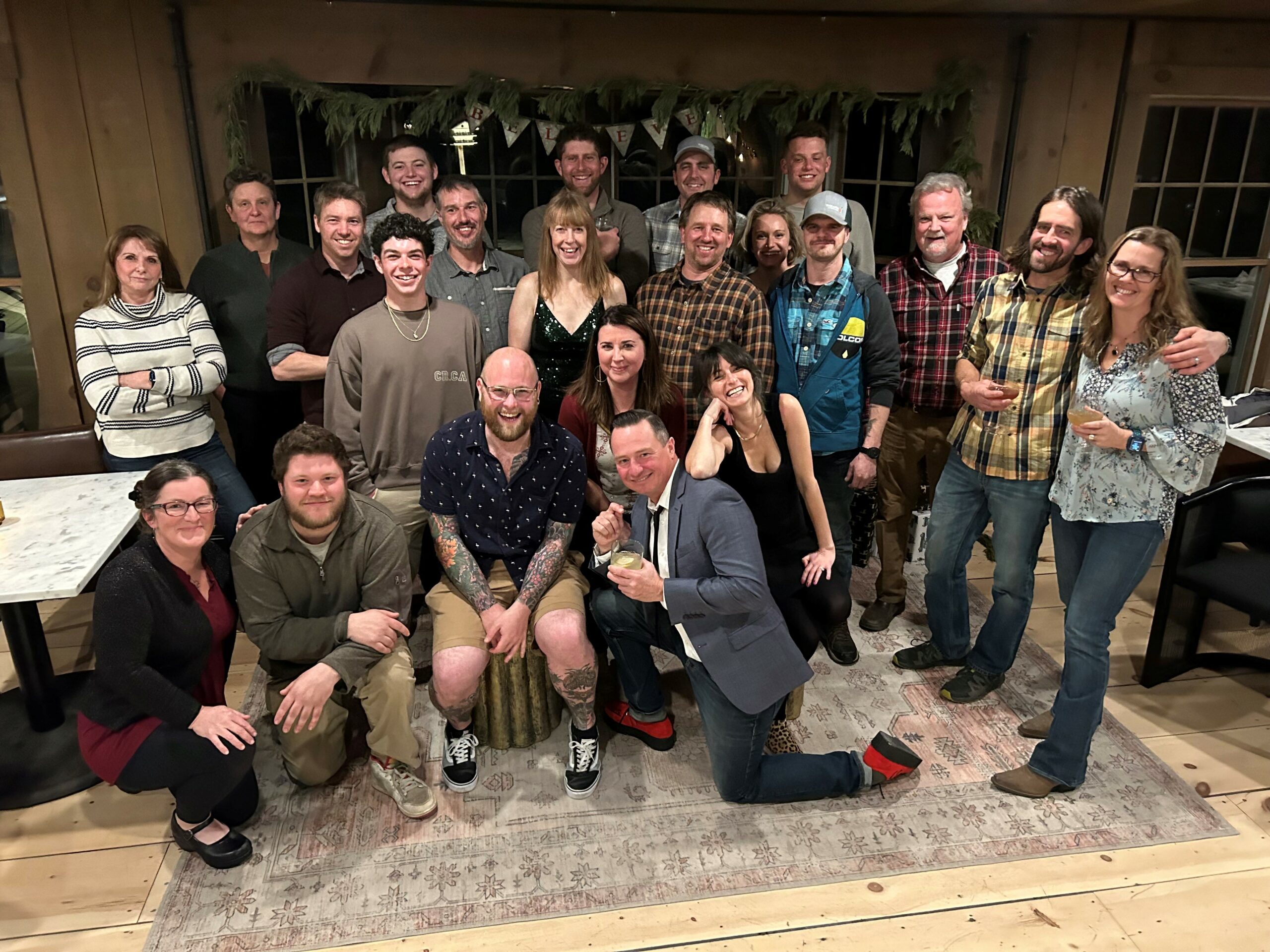 Founded by Mike Corsie with just a single truck and mower, our exceptional reputation for quality and timely service has helped us grow to expand our service area to much of Southern Coastal Maine. Our team is dedicated to using the latest materials and techniques to deliver beautiful results that will stand the test of time. Mike's commitment to quality, is evident in the team of professionals currently employed with Terrapin Landscapes. Choosing to forgo the usual "summer help" hiring practices of traditional landscape companies, Mike has built the current staff of full-time professionals at Terrapin Landscapes, based on their education and skill level, passion for their craft and desire to be creative.
Terrapin has participated in training by the Maine DEP to be certified in Erosion and Sedimentation Control, allowing us to work in environmentally sensitive areas in the Maine Shoreland Zone. This dedication to best management practices carries over to our design work, where we strive to promote native permaculture gardens and wildlife and bee-friendly landscapes. Terrapin's work can often be seen featured in magazines and articles, both print and digital. Our attention to detail and precision installation techniques allowed our entries to win several awards at the 2017 and 2018 Maine Flower Show. Terrapin has also been awarded "Best in Service" for 5 consecutive years by Houzz.com.
Today, Terrapin has grown to enjoy a reputation as one of Southern Maine's premier landscape companies. From our base in Kennebunkport, Terrapin Landscapes offers its clients professional landscape and hardscape design and construction.
Meet Our Team
Our highly skilled team is the foundation on which Terrapin Landscapes' success is built and our passion drives us to bring you the best in fine gardening and installation.
Founder
Mike Corsie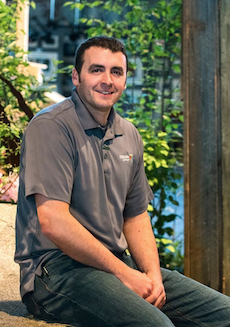 Mike Corsie has always been passionate about the outdoors and honoring the environment. Starting out as an environmental science major at the University of New England, Mike landscaped through the summers. Finding his interest peaked and his days fulfilling, he changed his major and school to pursue his passion. He started Terrapin in 2001 and has grown the company into what it is today. Its success being attributed to Mike's focus on one simple principle: to provide each customer with high-quality personalized service. With Mike being certified in Erosion Control Practices through the State of Maine he brings a new level of professionalism to the business. This certification assures that Terrapin Landscapes is not only conscious of the environmental laws and reasons why erosion control is important, but they practice it daily. Mike lives with his wife and 2 sons in Kennebunkport, Maine, allowing him to practice his strong belief to support one's community and stay local. You will see Terrapin's support at many local charitable events. The number one question Mike is asked… "Why the name Terrapin?" The reason is his favorite childhood album, Terrapin Station by the Grateful Dead. In his spare time, Mike (always with his dog, Timber, by his side) spends time with his family and hobbies as a chef and foodie.  And, you will always find Mike at any opportunity for live music.
In Order of Appearance…
Christian, Lead Crew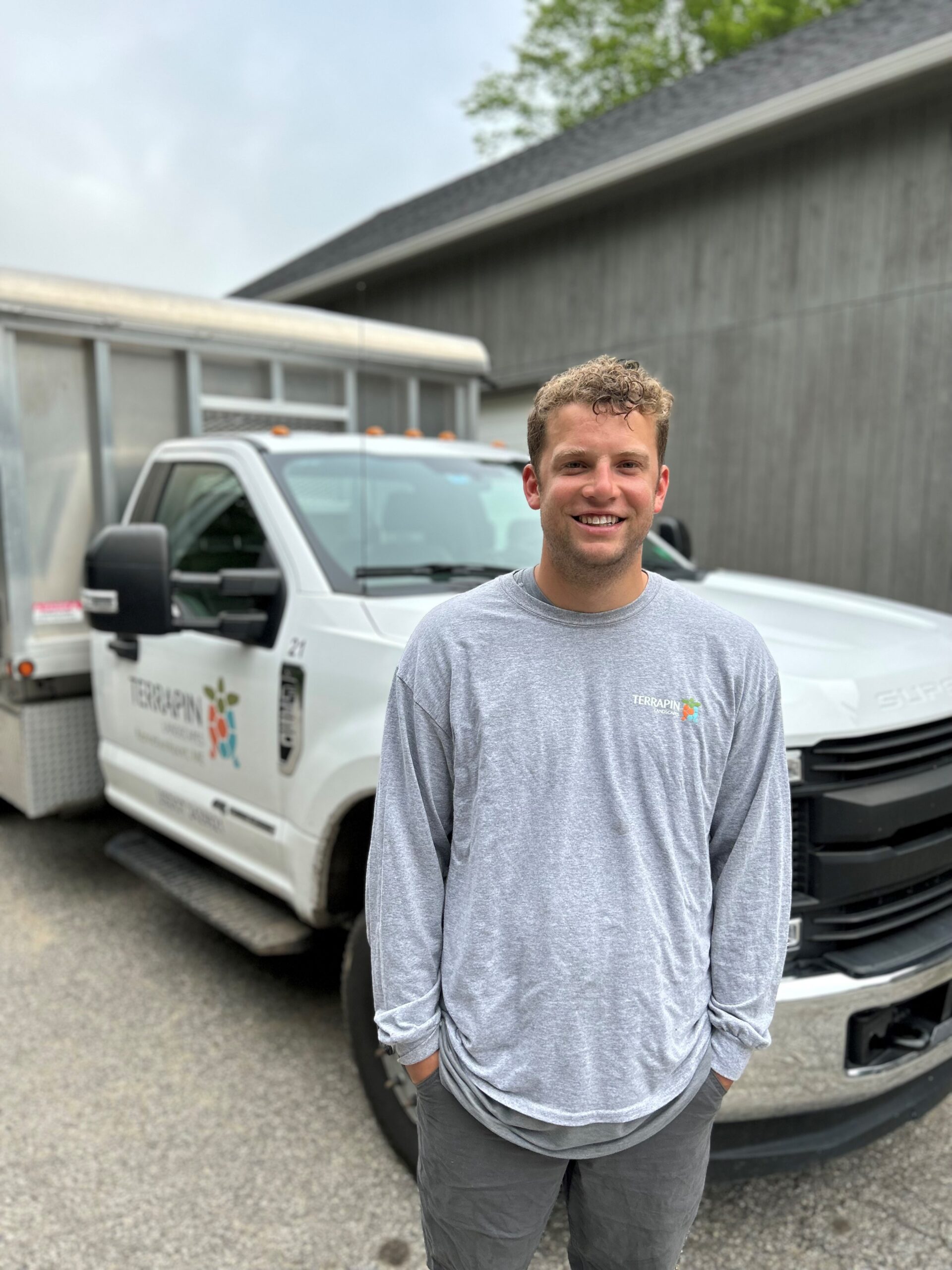 Starting in 2012 as a part-time job mowing lawns and helping with fall cleanups, Christian now plays a vital role in the maintenance division at Terrapin Landscapes. Nobody knows our clients' properties better than Christian. This knowledge and his organizational skills helped streamline our maintenance schedules. His attention to detail and knack for customer service make him one of our clients' favorites, and he's the person you'll see double checking a property to make sure everything is perfect before his crew leaves. Christian's passion is sports and he has always been a talented multi-sport athlete. If he's not on a job site talking sports, you'll probably find him out competing on a field of play.
Jim, Shop Manager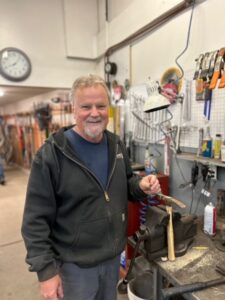 Jim is the glue that keeps the shop together… and everyone grateful.  Beginning his career as a machinist, he moved to management and eventually retired from purchasing.  Jim never really retired though.  He immediately began mowing lawns for Terrapin as a hobby.  The need for a consistent and positive presence at the shop became apparent with growth.  Jim easily slipped into this role and now he maintains the facility, the equipment, the trucks, the tools, the yard… all of it.  Being a naturally mechanical person (with some YouTube help), there is nothing he can't fix or build.  Lucky for Terrapin and crew, he is happy to teach it too!  
Cody, Lead Horticulturist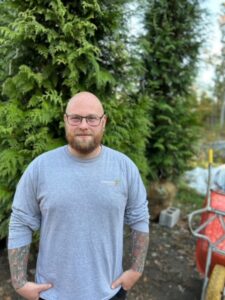 Cody joined Terrapin in 2016 after completing the Environmental Science program at The University of New England in 2012 and SMCC's Horticulture program in 2014. Born and raised in Biddeford, Cody's enthusiasm for environmental restoration projects and permaculture design have made him a vital advocate for Maine's native plant species and ecosystems, and a leader on any of our projects in sensitive environmental areas. Frequently found on both the Installation Team and the Fine Gardening Team, he would be happy to install any garden and even happier to maintain it for years to come. Cody wears his love of plants on his sleeve, literally. His artistic talents and love of nature are expressed in each and every landscape project he is a part of, and also in his extensive and inspired tattoo work. When not at work or the tattoo studio, Cody spends time sampling and reviewing craft beers and honing his culinary skills.
Justin, Mason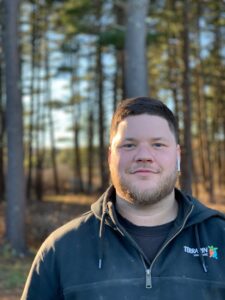 Affectionately known by all at Terrapin as J-Mo, Justin passed his Level 1 certification test in 2020 at @thestonetrust. During this rigorous 9-hour exam he had to completely dismantle and rebuild a section of a dry stonewall and have his work reviewed and scored by master stone masons. Justin has been studying and working up to this under the supervision of Terrapin's experienced masons for several years, but he was not always part of the masonry team. After bouncing around a few different jobs right out of high school, he found a place with Terrapin in 2015 as a helper on the mowing crew. J-Mo started helping out on landscape and hardscape installs and developed a love of stonework. He focused his efforts on learning all he could about his newfound passion. We are so proud of Justin's accomplishment and can't wait to watch his talents develop further.
Beth, Office
Beth spent here career working as a money controller.  Now, she fills in the gaps as Terrapin's part time accountant.  She literally dreams about numbers often resolving the toughest puzzle in her sleep.  Beth is passionate about dogs, decorating and crafting, be it knitting, quilting, crocheting, leather working or stained glass.  
Stacey, Office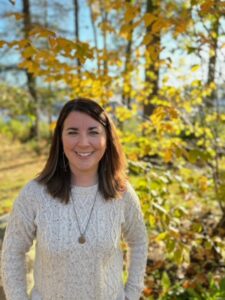 Stacey met Mike in college, so she was there during the first days of Terrapin.  Her passion is helping people.  Working as a registered nurse since the age of 19, she perfected her love of cardiology spending her years in the cardiac intensive care unit and cardiac cath lab.  With a flexible nurse's schedule, she begain helping Mike with Terrapin's extras including the books in 2014.  She began full time early on in the pandemic, but still balancing her passion by working in public health during the height of the pandemic.  Stacey enjoys spending time with her family and friends, doting on her kids, traveling and eating Mike's creations!
Jeff, Hardscape Construction Manager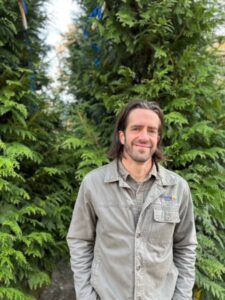 Jeff has a wide range of skills as a professional stone mason. In the course of his 20+year career, he has become experienced with everything from concrete work to dry stone features, mortared stone veneer, indoor fireplaces to outdoor water features, flagstone patios to pizza ovens. Through all these experiences, his passion resides in dry stone walling, an ancient craft he has honed for many years. This passion brought him to England to learn from a Master Craftsmen, to Canada to work with some of the best in the craft. To date, he has earned a Level 2 certification with the Dry Stone Walling Association of Great Britain. His career began as a tender to his brother, Brian, and evolved into a decade-long journey west from Santa Cruz, California to Bend, Oregon. In Bend, he built a successful business offering a full range of masonry services. Moving his young family back to Maine, Jeff found a home with Terrapin Landscapes in 2017, contributing his quality craftsmanship to a flourishing company and developing burgeoning young stone masons with his mentorship. His most recent accomplishment with the DSWA is receiving his @thestonetrust Instructor Certificate which he hopes to use to host workshops to recruit and educate new dry stone wallers. More than just a stone mason, and always up for a challenge, it wasn't long before Jeff was taking on more responsibilities at Terrapin and proving his management abilities with other employees and on job sites. As a Project Manager, Jeff is involved in all aspects of our projects, from measuring and estimating, selecting and sourcing materials, to implementing our resources and getting the work done on time. When not in the office reviewing plans, or on a job crafting a custom stone feature, Jeff keeps busy helping his wife Samantha on their small family farm in Kennebunk and supporting their 2 daughters at their gymnastics competitions.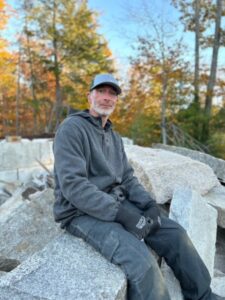 Adam started out on our maintenance team having done similar work before.  At one point, Terrapin had over 250 lawn mowing accounts and Adam was hired to lead a mowing crew in 2017.  As the installation division grew, Adam was always the first to step up and help out realizing what he was capable of and enjoying it.  His creative and artistic talents, combined with his tireless work ethic made him a perfect fit for the hardscape install team.  He continues to hone his stonework skills and recently attended an introductory course @thestonetrust.  Adam is quiet, but passionate and sneaky funny.  He's very quick with a joke and is alwasy there to lighten the mood on a job site.  In his free time, he likes to spend time with his family and work on his home landscape as well as his amazingly detailed slot car track.  
Siri, Director of Horticulture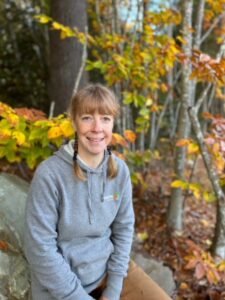 Siri discovered her passion for plants after completing her BFA at Maine College of Art in 2003. She took her love of functional aesthetics into the neglected backyard of her Portland home, determined to create her own outdoor oasis. With the help of a knowledgeable neighbor, and as many free plants as she could dig up, Siri transformed the space and also discovered a love of gardening. Deciding to go back to school, Siri chose the Horticulture Program at SMCC. After graduation, she jumped head on into the world of fine gardening. Siri worked with several small landscape companies maintaining beautiful gardens in the greater Portland area. Eventually she established her own business and quickly grew a client list of high end residential gardens. In 2016, Siri briefly left the gardening industry for a stint in the world of yachting. After crossing an ocean, navigating through the Panama Canal, and cultivating a collection of rescued plants in her cabin, she was happy to find dry land and get her hands back in the dirt with Terrapin. In her free time, you can find her lovingly tending her ever growing orchid collection or hanging on the couch with her awesome dog Joan. She has even created an #ig page dedicated to images from the gardens she cares for. @plantsandrocks207
Caden, Mason Tender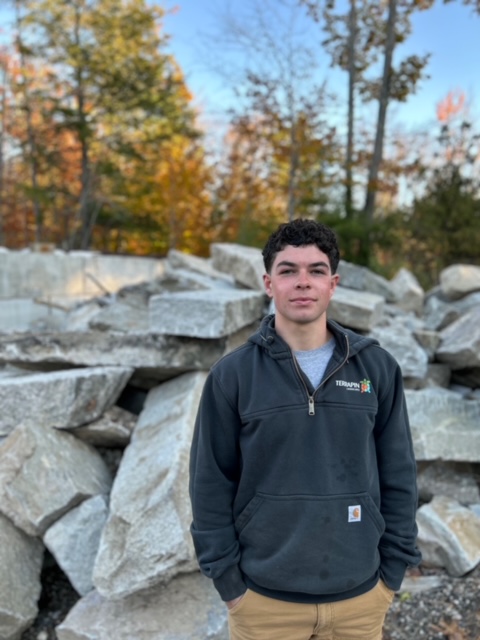 Caden joined the Terrapin Team as a Summer helper on the Maintenance Crew a few seasons ago. Last Spring, he applied for a full time position as a mason tender after deciding maintenance work wasn't his speed. He currently assists with all aspects of landscape and hardscape construction. Caden is a fast learner and has already displayed a good understanding of the proper techniques and details required to complete his work at the highest standards. He's very interested in anything to do with stonework. He's been setting granite steps, laying paver patios, even getting some experience operating heavy equipment. When not at work, Caden's interests include health and fitness, sports, and he loves to spend time with his family and friends. He often volunteers in his community and enjoys helping others, so much so that he recently took a month long trip to South Africa where he was involved with rebuilding schools in some less fortunate communities.
Jonathan, Project Manager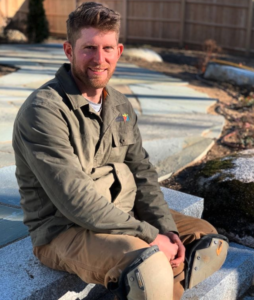 Jonathan joined the team at Terrapin in 2020, but he has been working in the Green Industry for about 20 years. After high school, Jonathan received his Associates Degrees in Horticultural Technology & Applied Business Management from UNH. He immediately began honing his skills in the landscape construction field, working on high-end residential projects on the Northshore of Massachusetts and the metro Boston area. Looking for more room, and a calmer pace of life to raise their growing family, Jonathan and his wife moved to Maine in 2020. Jonathan's patience, passion, and attention to detail made for a perfect fit here at Terrapin, where he oversees design-build projects of all sizes.
Amy, Landscape Designer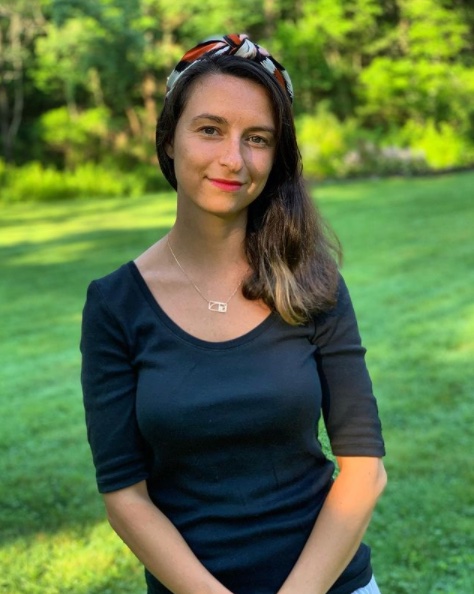 Amy joined the Terrapin Team in April of 2021 as a Landscape Designer after moving to Maine from New York City, where she worked as a Landscape Designer for over a decade. After receiving her Bachelor of Arts at Trinity College, she attended Columbia University, where she completed her Master of Arts in Landscape Design. We wasted no time putting Amy's design and sales skills to work here at Terrapin, where she immediately helped set up our in-house design studio and put a design contract and fee schedule in place to streamline the intake of new work. Amy and her husband Pat are having fun exploring Maine and settling into their new home.  If you see the duo at a trivia night, you are sure to not take first place.
Justin, Project Manager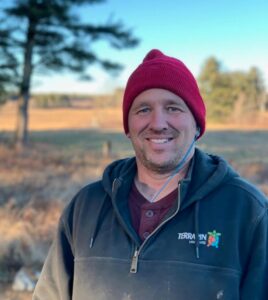 Justin has over 20 years of experience in all aspects of the Green Industry from Golf Course Management, Nursery Management, Turf Care, and Commercial Tree Care, to his current focus, high-end Project Management. Justin attended Colorado State University and received degrees in Landscape Horticulture as well as Turf Management. His career has included positions with many prestigious firms, in Colorado, Connecticut, Vermont ,and Maine. Along with his experience on large-scale projects, Justin's enthusiasm and attention to design detail with custom stone work made him a perfect fit here at Terrapin. Justin loves the outdoors and spends most of his free time walking and exploring Maine's trails and beaches with his wife and their dog.
Jon, Mason Tender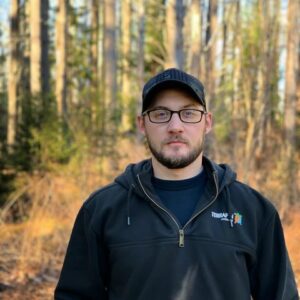 Jon joined the Terrapin team late in 2021, after returning home from a year of active duty with the Army National Guard. Although he had never done landscape work before he was willing to learn and brought with him a knack for fixing things, especially small engines. Jon does anything from hauling materials to job sites, to helping with planting jobs and lugging stone for the masons on walkways and walls. His goals are to gain more experience building with stone, as well as operating our heavy equipment and possibly getting his CDL. When he isn't working Jon enjoys gaming and spending lots of time with family, especially his 4-year-old daughter. He's still an active member of the Army National Guard and just recently received a promotion to Sergeant of his unit.
Marcy, Construction Coordinator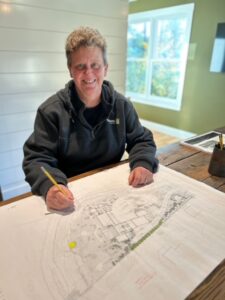 Marcy joined Terrapin to fill a new role as our Estimator and Construction Coordinator. Marcy assists with estimating, sourcing, and coordinating materials and organizing project schedules for our installation teams. She has degrees from the State University of New York and Ithaca College, and over 30 years of experience in the Landscape Industry between New York and Maine. Although she lives an hour away, Marcy is usually the first one in the office in the morning and has already put procedures in place to streamline estimating and track down hard-to find materials. Marcy has developed relationships with all of our colleagues and has made her role an essential part of our team. In her free time, Marcy enjoys exploring mid-coast Maine with her wife Christy and their rescue pup Olive.
Lukas, Mason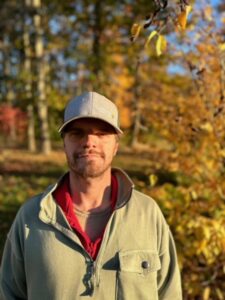 Lukas came to Terrapin with an architectural masonry background.  This type of mason focuses mostly on brick, block and mortar, and veneer work.  Looking for a change of pace, Lukas applied for a position at Terrapin where he planned to adapt his skills to the craft of Landscape Masonry.  He describes himself as an easy-going guy which is spot on, and this definitely helped him fit right in with our established team of hardscapers.  Because he has showed an interest in dry stone wall building, Lukas recently attended his first workshop with The Stone Trust in Vermont.  Lukas spends a lot of his free time outdoors either hiking, fishing or 4wheeling.  He also can be found often working on his farmstead. 
Connor, Mason Tender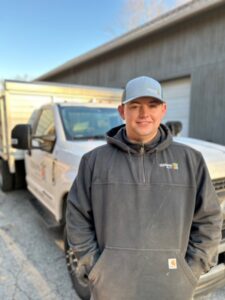 Connor found Terrapin on #ig and decided to schedule an interview.  At that meeting, Connor made it clear that his desire was to pursue stonework as  career, and that he was interested in working on projects he saw on Terrapin's social media. Connor proves his commitment to his goal every day by working hard as a tender and absorbing all he can.  It won't be long before he has the title mason.  After passing his Level 1 drystone walling test with @thestonetrust, he has challenged himself on some very difficult drystone projects.  Not only that, but Connor is a good friend to his fellow crew members and has quickly become a reliable and valuable part of the hardscape team at Terrapin.  When not working, Connor likes good food, finding new fishing spots and spending time with his girlfriend.  
Rhianna, Admin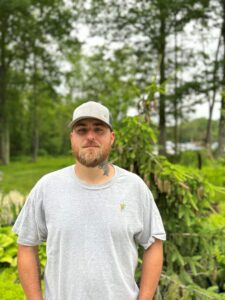 Kyle, Crew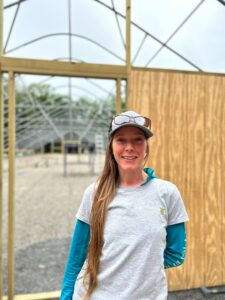 Jenelle, Fine Gardener
Matt, Crew
Call Mike TODAY (207) 967-0379 or fill out our contact form to discuss your next project.