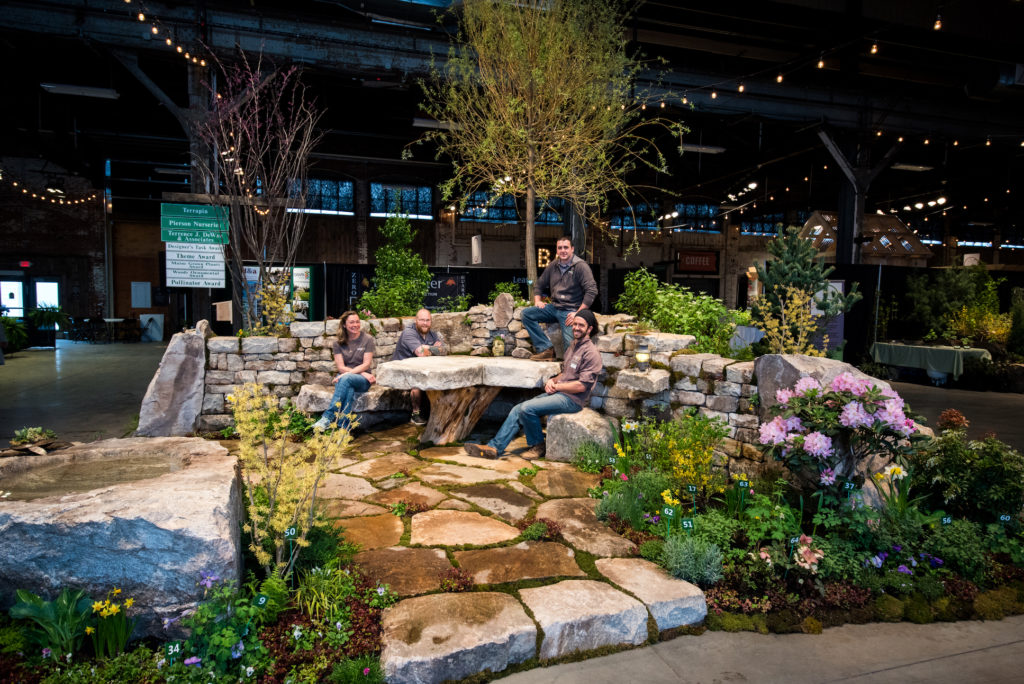 Founded by Mike Corsie with just a single truck and mower, our exceptional reputation for quality and timely service has helped us grow to expand our service area to much of Southern Coastal Maine. Our team is dedicated to using the latest materials and techniques to deliver beautiful results that will stand the test of time. Mike's commitment to quality, is evident in the team of professionals currently employed with Terrapin Landscapes. Choosing to forgo the usual "summer help" hiring practices of traditional lawn care companies, Mike has built the current staff of full time professionals at Terrapin Landscapes, based on their education and skill level, passion for their craft and desire to be creative.
Terrapin has participated in training by the Maine DEP to be certified in Erosion and Sedimentation Control, allowing us to work in environmentally sensitive areas in the Maine Shoreland Zone. This dedication to best management practices carries over to our design work, where we strive to promote native permaculture gardens and wildlife and bee friendly landscapes. Our attention to detail and precision installation techniques allowed our entries to win several awards at the 2017 and 2018 Maine Flower Show. Terrapin has also been awarded "Best in Service" for 4 consecutive years by Houzz.com.
Today, Terrapin has grown to enjoy a reputation as one of Southern Maine's premier landscape companies. From our base in Kennebunkport, Terrapin Landscapes offers its clients professional landscape and hardscape design and construction, near and far.
Meet Our Team
Our highly skilled team is the foundation on which Terrapin Landscapes' success is built and our passion drives us to bring you the best in fine gardening and installation.
Founder
Mike Corsie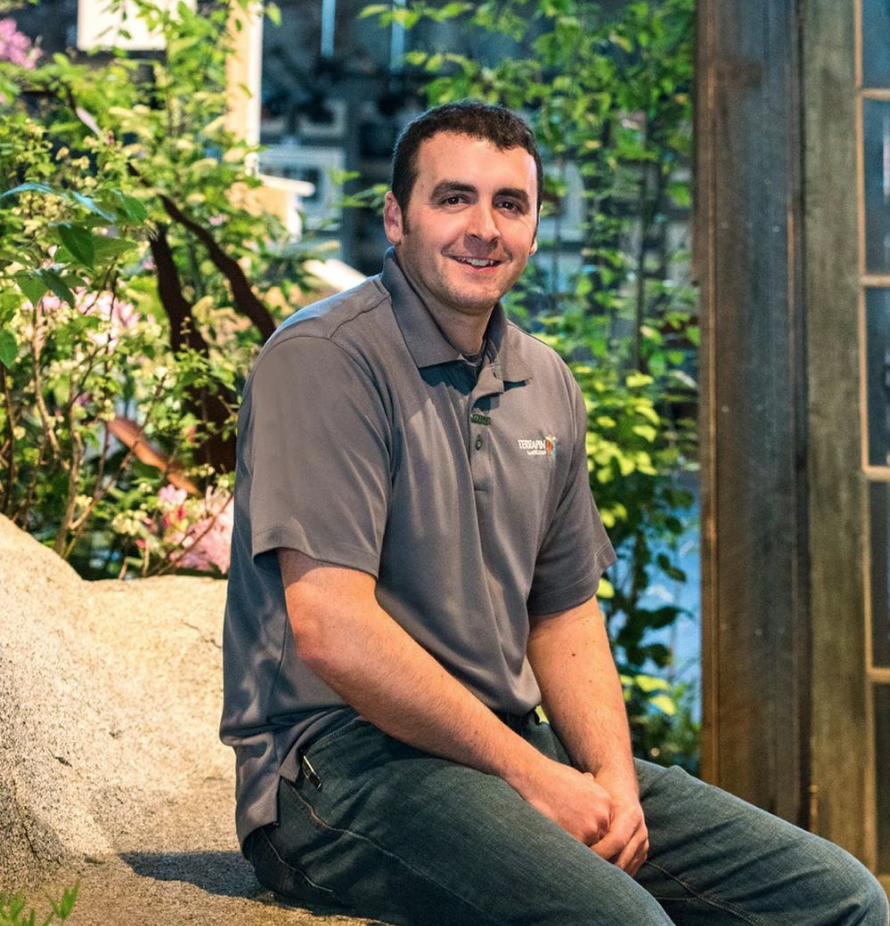 Mike Corsie has always been passionate about the outdoors and honoring the environment. Starting out as an environmental science major at the University of New England, Mike landscaped through the summers. Finding his interest peaked and his days fulfilling, he changed his major and school to pursue his passion. He started Terrapin in 2001 and has grown the company into what it is today. It's success being attributed to Mike's focus on one simple principle: to provide each customer with high-quality personalized service. With Mike being certified in Erosion Control Practices through the State of Maine he brings a new level of professionalism to the business. This certification assures that Terrapin Landscapes is not only conscious of the environmental laws and reasons why erosion control is important, but they practice it daily.Mike lives with his wife and 2 sons in Kennebunkport, Maine allowing him to practice his strong belief to support one's community and stay local. You will see Terrapin's support at many local charitable events. The number one question Mike is asked… "Why the name Terrapin?" The reason is his favorite childhood album, Terrapin Station by the Grateful Dead. In his spare time, Mike spends time with his family and you sill always find Mike at any opportunity for live music.
Install & Garden Crew
Cody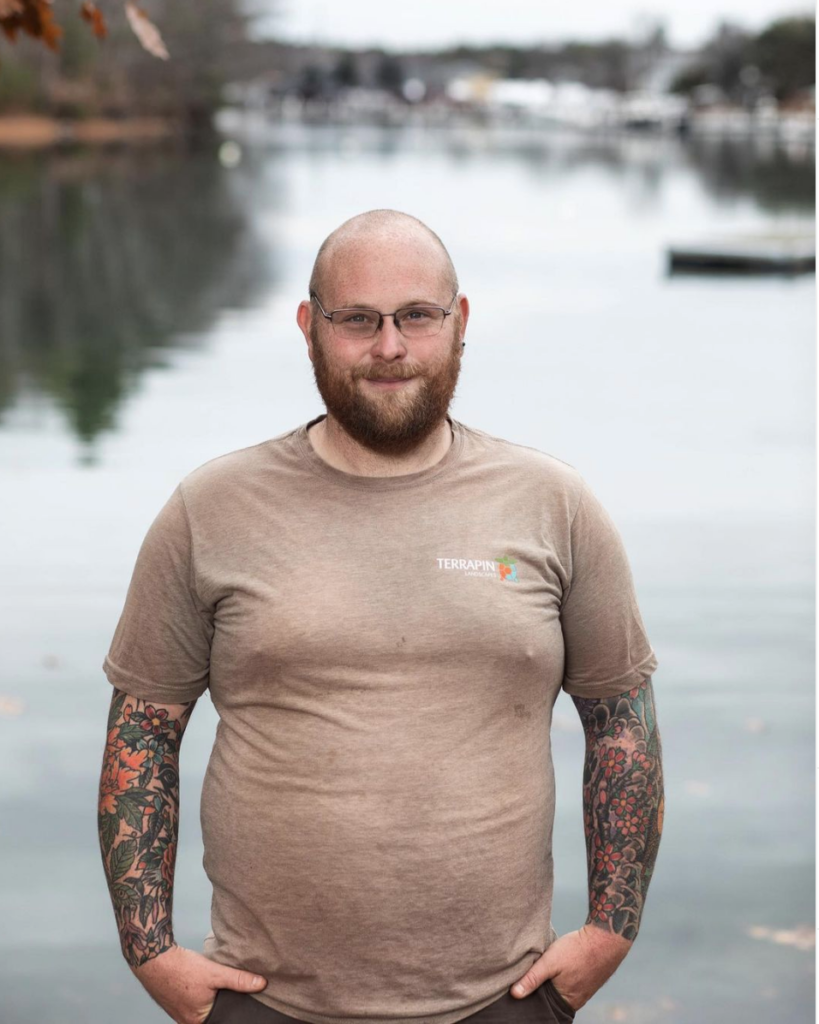 Cody joined Terrapin in 2016 after completing the Environmental Science program at The University of New England in 2012 and SMCC's Horticulture program in 2014. Born and raised in Biddeford, Cody's enthusiasm for environmental restoration projects and permaculture design have made him a vital advocate for Maine's native plant species and ecosystems, and a leader on any of our projects in sensitive environmental areas. Frequently found on both the Installation Team and the Fine Gardening Team, he would be happy to install any garden and even happier to maintain it for years to come. Cody wears his love of plants on his sleeve, literally. His artistic talents and love of nature are expressed in each and every landscape project he is a part of, and also in his extensive and inspired tattoo work. When not at work or the tattoo studio, Cody spends time sampling and reviewing craft beers and honing his culinary skills.
Amy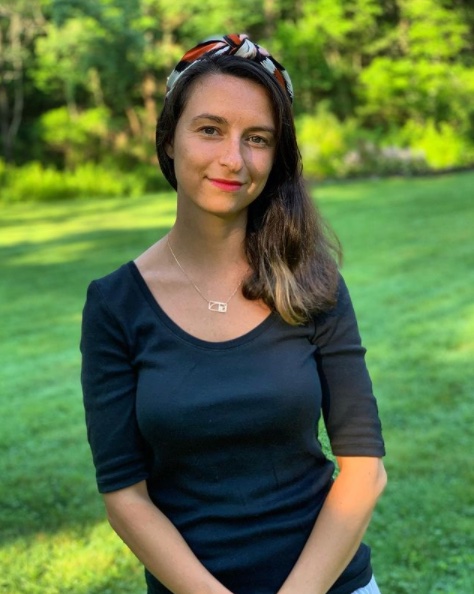 Amy joined the Terrapin Team this April as a Landscape Designer after moving to Maine from New York, where she worked as a Landscape Designer for over a decade. After receiving her Bachelor of Arts at Trinity College, she attended Columbia University, where she completed her Master of Arts in Landscape Design. We wasted no time putting Amy's design and sales skills to work here at Terrapin, where she immediately helped set up our in house design studio and put a design contract and fee schedule in place to streamline the intake of new work. Work is just getting underway on one of the first designs Amy completed and we are so excited to see the finished product. Amy and her husband Pat are having fun exploring Maine and settling into their new home. 
Justin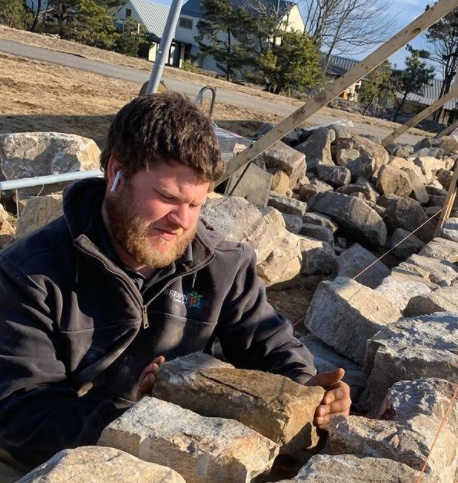 Affectionately known by all at Terrapin as J-Mo, Justin passed his Level 1 certification test yesterday at @thestonetrust. During this rigorous 9 hour exam he had to completely dismantle and rebuild a section of a dry stonewall and have his work reviewed and scored by master stone masons. Justin has been studying and working up to this under the supervision of Terrapins experienced masons for several years, but he was not always part of the masonry team. After bouncing around a few different jobs right out of high school, he found a place with Terrapin in 2015 as a helper on the mowing crew. J-Mo started helping out on landscape and hardscape installs and developed a love of stonework. He focused his efforts on learning all he could about his new found passion. We are so proud of Justin's accomplishment and can't wait to watch his talents develop further.
---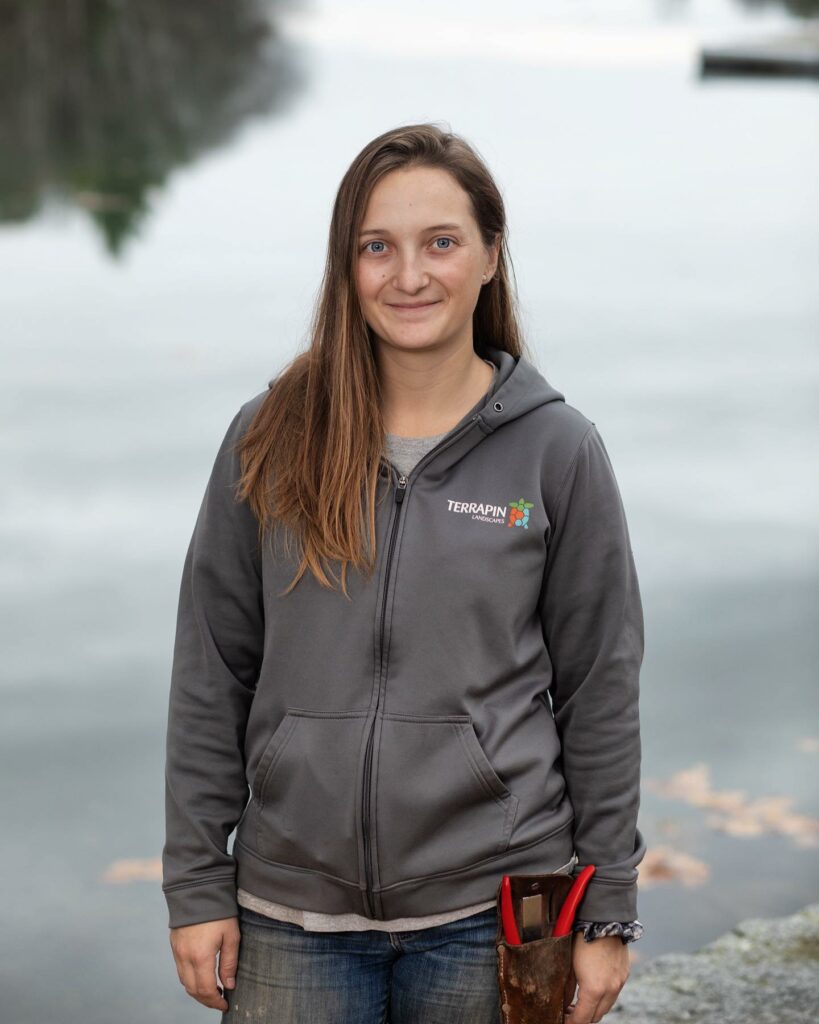 Catherine has been in the green industry for 6 years, starting with her first job at a busy wholesale nursery right out of high school. We welcomed Cat to the Terrapin Fine Gardening Team in 2019, where she has become an important part of implementing horticulture care plans for our clients. Cat may be the most soft spoken member of our team, but she has quickly and quietly revealed a wide range of skills. Whether it's operating any piece of heavy equipment, to artfully and patiently pruning ornamental trees and shrubs, she is right at home on any job site, performing any task. As talented with a camera as she is in a garden, many of Cat's photos can be found in our social media posts, and when not at work Cat and her dog Tucker are usually walking the beach or scouting photography locations.
Jesse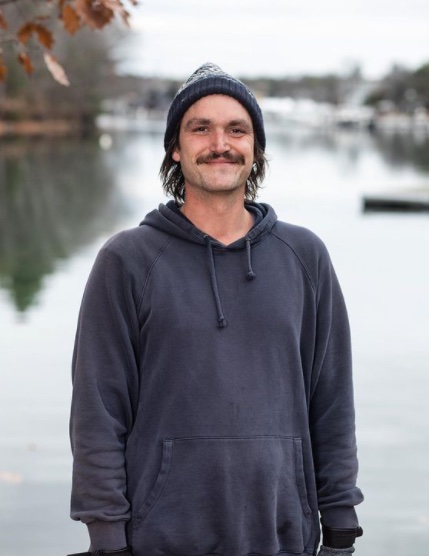 Jesse has been in the landscape industry for almost 20 years, starting early on as a summer job on a mowing crew. Joining Terrapin in 2016, Jesse has become an important part of our landscape maintenance and fine gardening team. His knowledge and attention to detail makes him the perfect person to lead a crew, and when there is a deadline to be met, his ability to work under pressure make him the go to guy. Always the optimist, Jesse has the positive attitude needed to make the best of a bad day, either with a well timed joke, or a change of subject to one of his favorite topics, sports. Jesse spends his off time taking his two boys on outdoor adventures.
Christian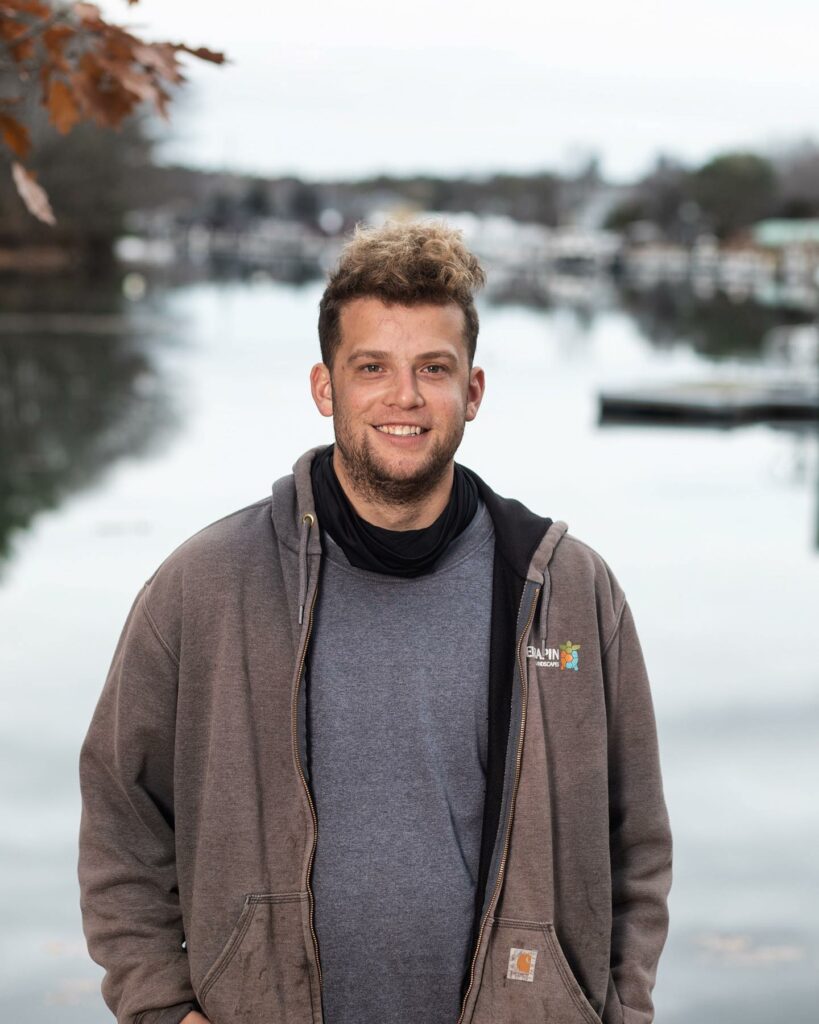 Starting in 2012 as a part time job mowing lawns and helping with fall cleanups, Christian now plays a vital role in the maintenance division at TerrapinLandscapes. Nobody knows our clients properties better than Christian. This knowledge and his organizational skills helped streamline our maintenance schedules. His attention to detail and knack for customer service make him one of our clients favorites, and he's the person you'll see double checking a property to make sure everything is perfect before his crew leaves. Christian's passion is sports and he has always been a talented multi sport athlete. If he's not on a job site talking sports, you'll probably find him out competing on a field of play.
Jeff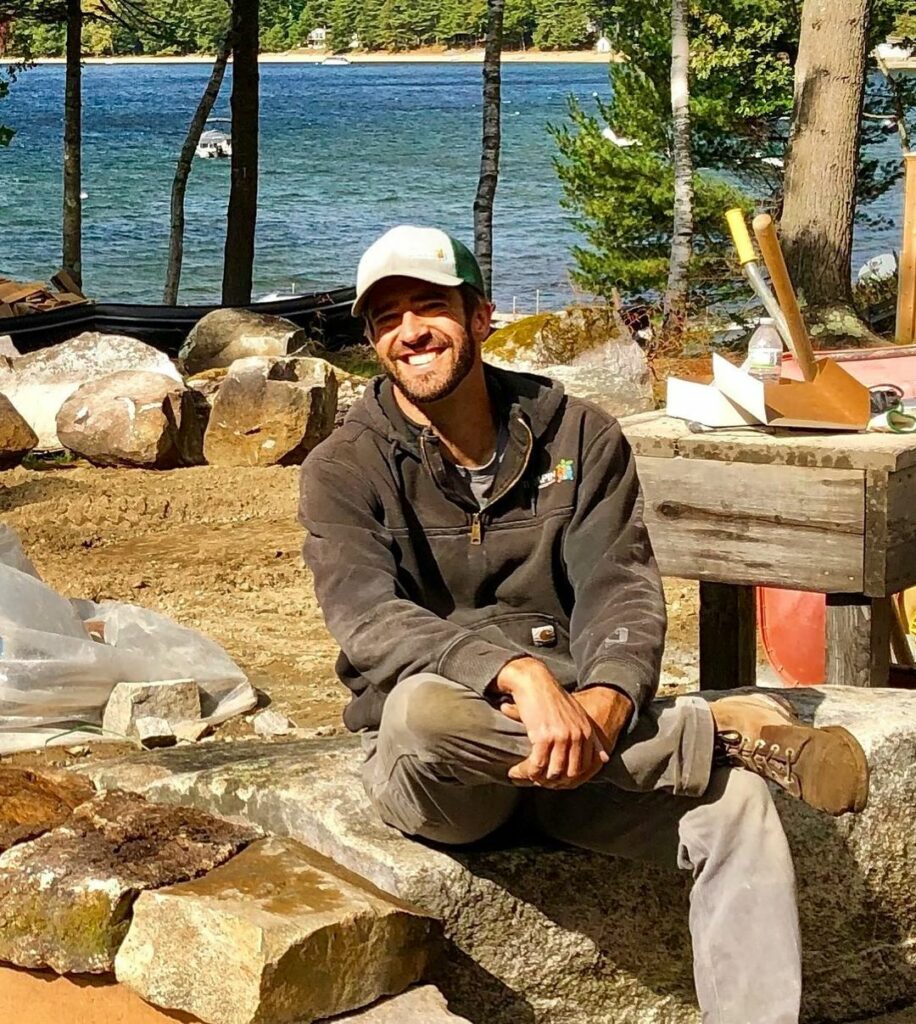 Jeff has a wide range of skills as a professional stone mason. In the course of his nearly 20 year career he has become experienced with everything from concrete work to dry stone features, mortared stone veneer, indoor fireplaces to outdoor water features, flagstone patios to pizza ovens. Through all these experiences, his passion resides in dry stone walling, an ancient craft he has honed for many years. This passion brought him to England to learn from a Master Craftsmen, to Canada to work with some of the best in the craft. To date, he has earned a Level 2 certification with the Dry Stone Walling Association of Great Britain. His career began as a tender to his brother, Brian, and evolved into a decade-long journey west from Santa Cruz, California to Bend, Oregon. In Bend, he built a successful business offering a full-range of masonry services. Moving his young family back to Maine, Jeff found a home with Terrapin Landscapes in 2017, contributing his quality craftsmanship to a flourishing company and developing burgeoning young stone masons with his mentorship. His most recent accomplishment with the DSWA is receiving his @thestonetrust Instructor Certificate which he hopes to use to host workshops to recruit and educate new dry stone wallers. More than just a stone mason, and always up for a challenge, it wasn't long before a Jeff was taking on more responsibilities at Terrapin and proving his management abilities with other employees and on job sites. As a Project Manager, Jeff is involved in all aspects of our projects, from measuring and estimating, selecting and sourcing materials, to implementing our resources and getting the work done on time. When not in the office reviewing plans, or on a job crafting a custom stone feature, Jeff keeps busy helping his wife Samantha on their small family farm in Kennebunk and supporting their 2 daughters at their gymnastics competitions.
Call Mike TODAY (207) 251-0558 or fill out our contact form to discuss your next project.