The Travis Mills Foundation supports recalibrated veterans and their families through long-term programs that help these heroic men and women overcome physical obstacles, strengthen their families, and provide well-deserved rest and relaxation.
Travis Mills, who lost his arms and legs in an explosion while serving in Afghanistan in 2012 and had started a foundation to help combat-injured veterans in 2013, wanted to open a retreat. The Travis Mills Foundation bought the 11,000-square-foot house on 17 acres from the Elizabeth Arden Estate and Spa in 2015. The renovation took the building down to the studs and everything had to be redone to accommodate veterans who may be in wheelchairs or have mobility issues. The retreat had its grand opening in June of 2017, creating a beautiful environment for veterans to spend quality time with their families.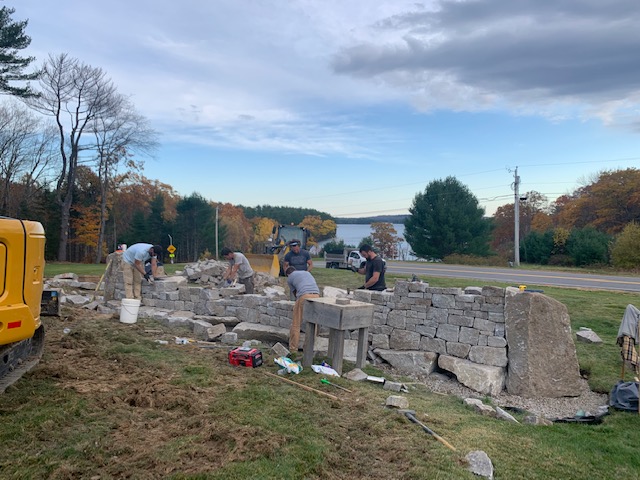 The ambiance is non-clinical on purpose. It's a place for veterans and their families to relax, not a hospital. The foundation's goal for those who come to the retreat is that they increase their confidence and relax, creating a space for visitors to spend time with their families surrounded by the beautiful and tranquil Maine scenery. With that purpose in mind, a group of veteran landscapers, stonemasons and nursery owners and workers gathered to give the welcome entrance the attention it deserved. The Belgrade's Lakes region home welcomes families seeking an opportunity to relax and reconnect.
At the retreat, available programming includes activities such as like pottery, yoga, and archery, taught by volunteers. All of the programs and amenities offered are all-inclusive, all-expenses-paid, and barrier-free, allowing everyone to try something new at the retreat.
One big surprise last year was a rope course donated by Mike Rowe of the reality show "Returning the Favor."
Mike Corsie made a decision to organize a group of craftsmen to donate a few days to the Travis Foundation based on a chance meeting with Travis Mills. Mike and his team spent 5 days on the job site and gladly donated countless hours organizing the efforts.
"I met Travis a few years ago at the Maine Flower Show. To say he made an impression on me is an understatement." Said Mike. "Since that meeting and a visit to the Travis Mills Foundation retreat for an Open House, I have been thinking about how I could do my part to contribute something to what Travis has built and support his mission."
"With the help of Al Lappin Jr. and Jake Pierson it was proposed that the retreat have a strong and prominent sign, in the form of a dry stone wall with an engraved Swenson Granite sign suspended in the stonework." Mike goes on to say, "With a generous donation of stone by Rock Port Granite equipment from Nortrax Inc. and help from some extremely talented stone craftsman, we completed what we have been planning for over a year, in just 5 days. A challenging build, a memorable experience, and not just a sign, but our monument of gratitude for the visitors to this retreat and their families, for their service to our country. Thank you, Travis, for this opportunity to give back to you and those you serve."
It is always a pleasure to be able to give back and work with such a wonderful group of people to assist SSG Travis Mills with his mission.
A special Project for all of us: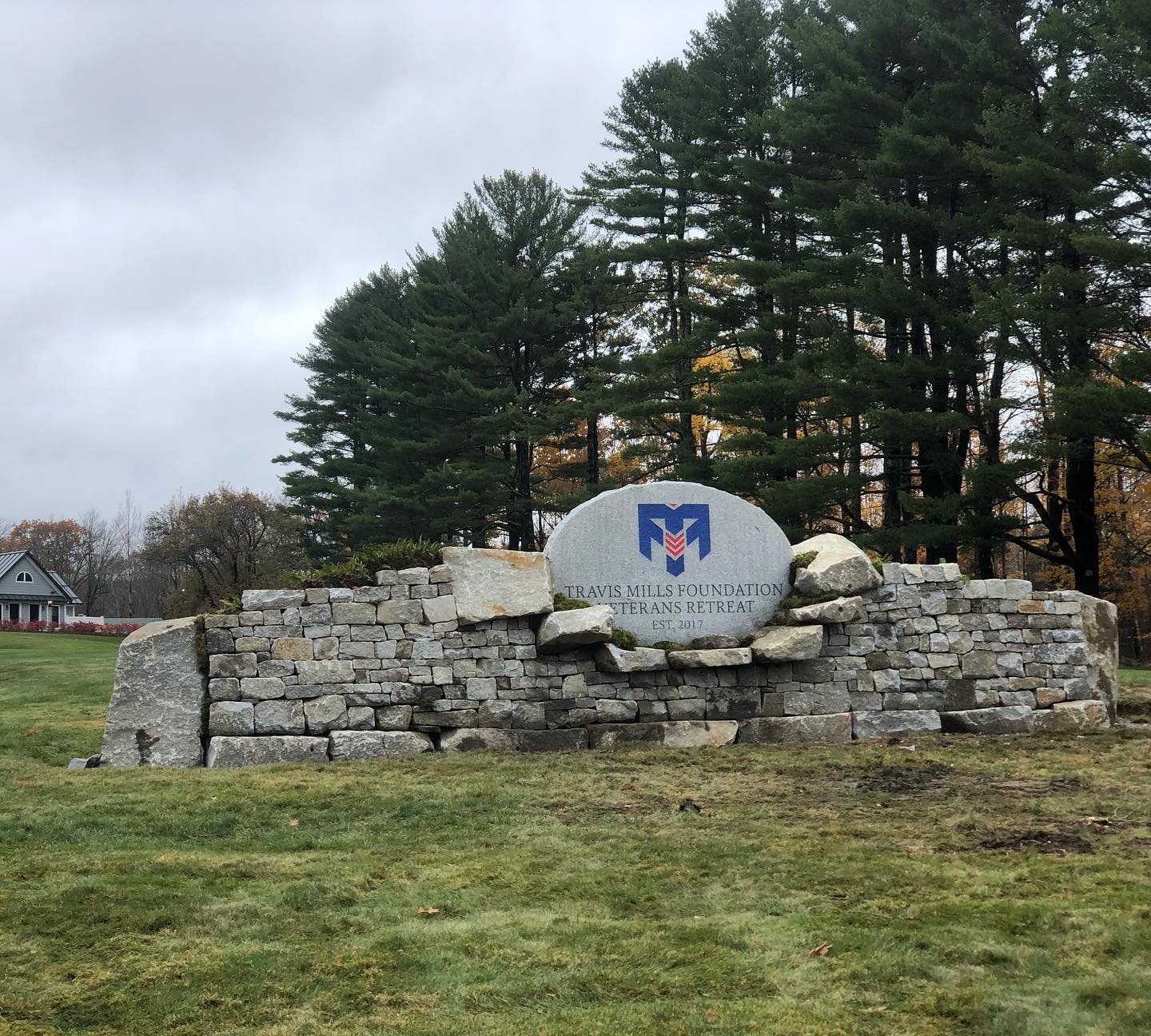 The Travis Mills Foundation encourages the public to visit the retreat during a free open house. Come and enjoy tours with our volunteers, a meet and greet opportunity with Travis, and information about volunteer opportunities.
Looking to learn more about Travis Mills? The Award-Winning Documentary – Travis: A Soldiers Story
Never Give Up. Never Quit.