Maine Home and Design Magazine                             
By: Katy Kelleher | Photography: Jeff Roberts | Styling: Janice Dunwoody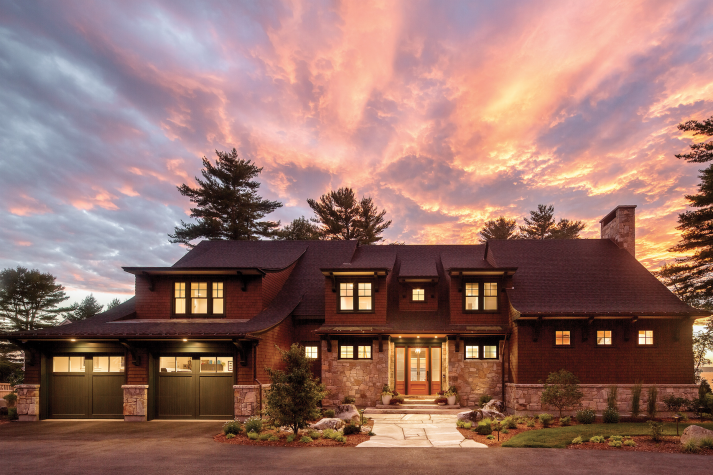 There are houses around the world that become famous with local residents for their unique and stunning architecture. The type you might see in an HGTV special counting down a list of America's most amazing homes. The Patton House, designed by Frank Klepitsch, and built by RP Morrison, is one of those very homes.  
This lodge-inspired Maine home sits close to Mount Washington and was designed to emulate the beauty and majesty of the mountain itself. The stunning home's exterior features copper flashing, ornate corbels, and perhaps the most distinct feature: a spectacular curved roof, intended to mirror the stunning views of Mount Washington. The interior boasts two retracting floor-to-ceiling glass doors, a long copper-topped bar, and four bedrooms each designed to reflect one of Maine's changing seasons.
This extraordinary home truly took a village to build, a village that included Terrapin's very own Mike Corsie. Terrapin's part in the home came early in the design phase of the project, in fact, before the original home was even demolished. "We helped design and install everything on the exterior of the house" Mike recalls. "From the layout of a stormwater management system that prevents erosion into the lake, down to the selection and placement of every tree, shrub, and perennial–most of which were chosen from Native cultivars to keep the landscape as natural looking as possible."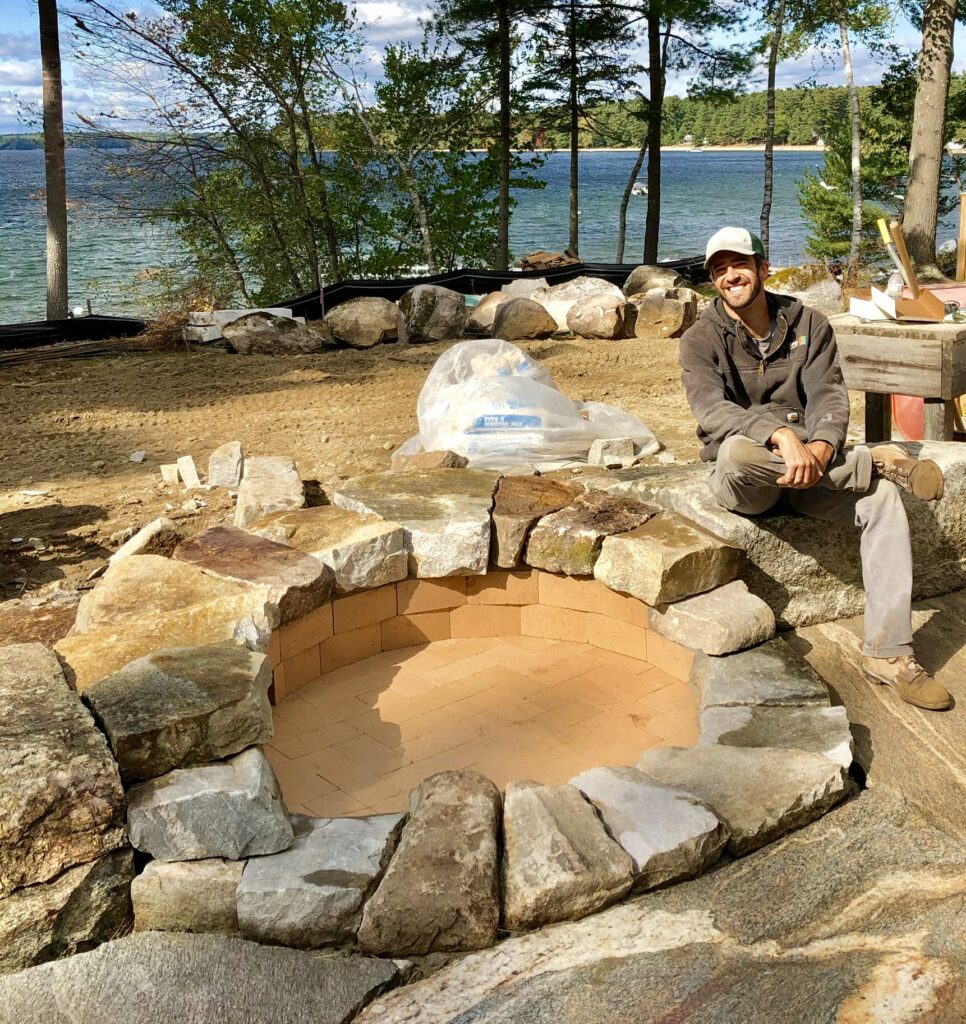 Mike collaborated with the designer and clients to determine what stone should be featured throughout the project. They all shared a vision of a home that combined traditional lake lodge style, the history of the land, and Maine's abundant wilderness. Mike believed it was crucial that they use a native stone, and that the stone came from a single source in Maine–Rockport Granite. The granite was used in many places throughout the home, from the patio to the foundation and veneer fireplace (built by the General contractor's mason). The slabs making up the patio and front walkway were sawn from massive blocks of raw granite and thermally treated to bring out the beautiful grain character of the stone.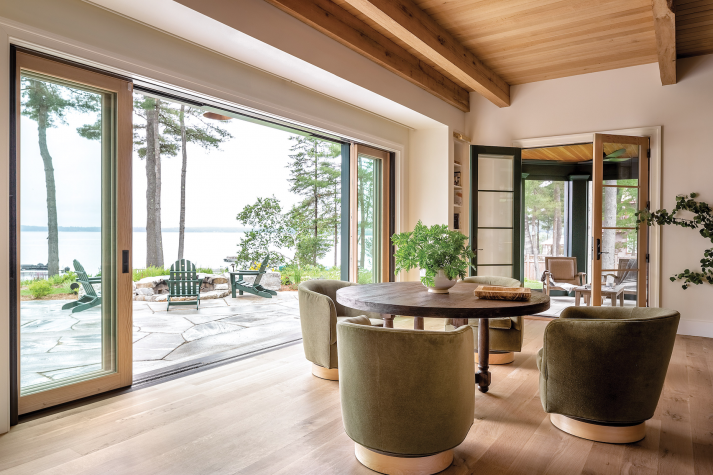 The final result of this project? A successful collaboration between creative minds led to a spectacularly unique piece of architecture and landscaping, truly achieving the collective vision of the team behind it.