Anyone that lives in the vicinity of Kennebunkport, Maine knows that the annual Christmas Prelude is one of the highlights of the entire year. The week and a half long celebration is filled with different events, activities, crafting, and perhaps the most exciting event of all–the Dock Square tree lighting and following fireworks show. Each year hundreds of people gather in the center of town to watch as the enormous tree is set aglow and topped with their signature red lobster.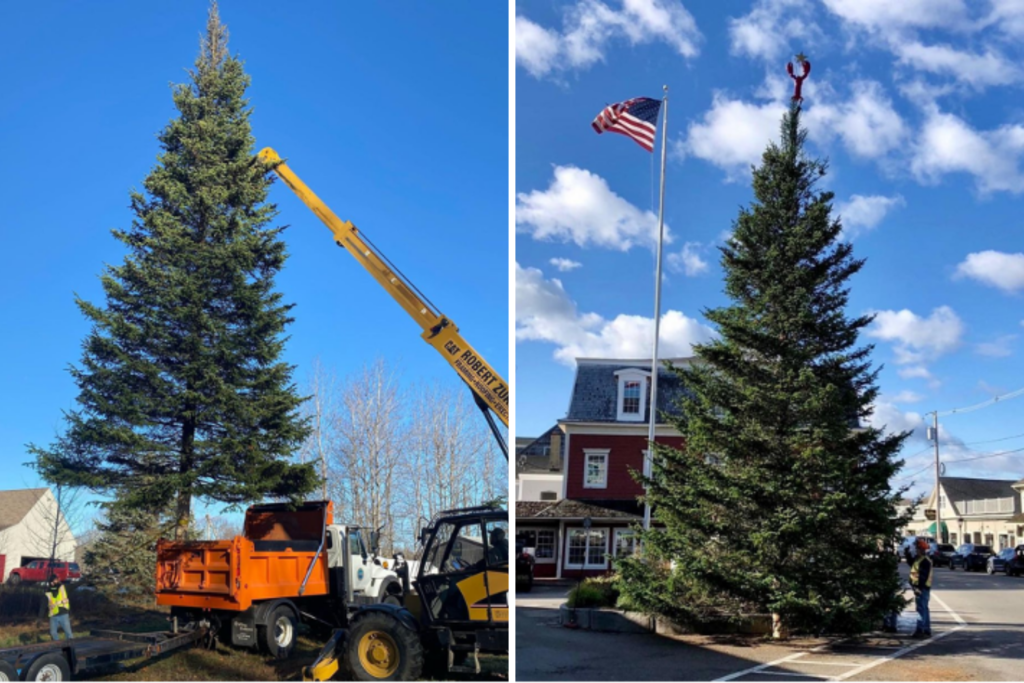 This year's tree, and perhaps Kennebunkport's grandest yet, was donated by Terrapin Landscapes' own founder, Mike Corsie. The tree was plucked from the Corsie's backyard after receiving a request from the Prelude organization.
Mike wrote in a social media post alongside a photo of his smiling family
There is no greater example of community spirit than that displayed by the organizers, and volunteers of [the Christmas Prelude]. For that reason, it was extremely exciting for me and my family to be asked to play such an important role in the event this year.
In fact, this year may be one of the most imperative in maintaining Kennebunkport's sense of community spirit, with the annual tree-lighting happening virtually to protect the safety of the city's residents.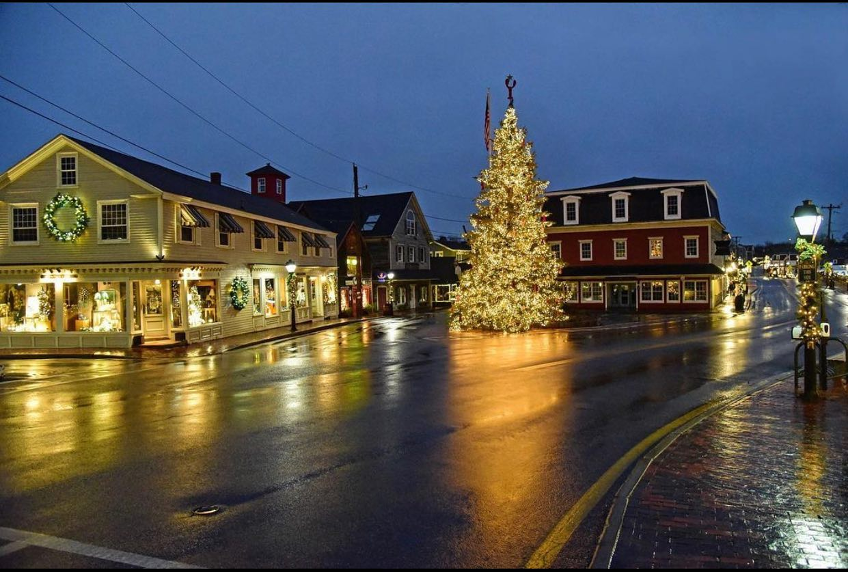 Mike continued in his post, regarding their donated tree "This Balsam Fir was little more than a sapling when we moved into our Kennebunkport home 23 years ago, in its place will be planted another tree that will hopefully be part of Prelude 2046."